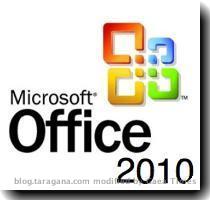 Latest in Microsoft's chain of releases Office 2010 beta has been launched at its annual Professionals Developer Conference (PDC) in Los Angeles today. All you over-curious geeks looking for a first hand experience can now download Office 2010 beta. The Redmond company has announced the release of Office 2010 early next year. Until then the company would be working on the feedback from the beta users to come up with an accomplished product. The first impression in which we exposed in the
full preview
of Office 2010, Microsoft provided a hint of its the changes in it's Office suite. While addressing the
complete overview of Microsoft Office 2010
, we had an in-depth study of the Office productivity suite. Accompanying the public beta, Microsoft also released the Office Web Apps that marks its entry into the online
web application
market. So where do you download the Microsoft Office 2010.
Microsoft made Office 2010 beta already available for the developers and IT professionals subscribed to MSDN and TechNet Services. This provided a clear hint of the public launch. Now the public beta is available for download at
Microsoft's Official website
.
Those who download Office 2010 might experience the public preview of Office Web Apps via Windows Live account to create, edit, store and retrieve documents online. To use the Office Web Apps you would require the Internet Explorer 7 (IE 7), or Firefox 3.5 or later on Windows, Mac and Linux, or Safari 4.0 for Mac.
In addition to the desktop version of Office, Microsoft also launched a public beta version of Office Mobile 2010. The Office Suite runs on Windows Mobile 6.5-based phones. The mobile version of Office 2010 includes Word, Excel, PowerPoint, OneNote and new SharePoint Workspace Mobile 2010. Its features include
View and edit your Microsoft Office documents with confidence
Stay connected to work from anywhere with SharePoint Workspace Mobile
Use PowerPoint Mobile as a presentation aid
The latest version of Office Mobile is touchscreen only and it doesn't support the non touchscreen devices. Since there are no non touchscreen Windows Mobile devices this issue is irrelevant. Moreover the application allows syncing with the Microsoft OneNote. The mobile version of Office 2010 is available in
Windows Market Place
.
Microsoft reveled the screenshot of its next-gen OS. From what can interpreted from the screenshots office suite is running in an environment that is quite contrasting from the existing Windows Mobile 6.5 platform. Given that Windows Mobile 7 is ready for release in 2010, it can be anticipated that the screenshot highlight Microsoft's next-gen OS.